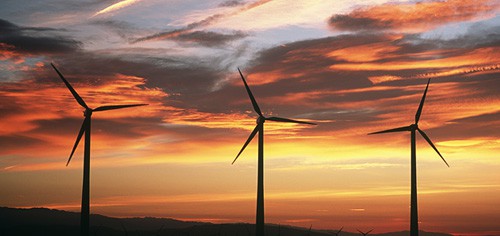 The best way to generate energy is to save it! One kWh saved on the demand side equals three kWh saved at the power plant. But, you can't save what you don't measure. Advantage Industrial Automation considers energy as an ingredient in the production process, weaving the thread between process automation and energy monitoring. With our vast expertise in efficient energy management, Advantage Industrial Automation offers comprehensive Energy solutions that include:
Monitoring facility energy costs
Upgrading to lower consumption devices
Automating facility processes
Continued monitoring and adjustments.
This process can yield up to a 30 percent energy savings, with the majority of the savings achieved by monitoring and controlling processes more closely.
Generally, energy metering is time-based without regard to the industrial output produced during that time. In our Energy Solution metering data is provided to a Manufacturing Execution System (MES) with real-time data that can be recorded along with other production information. Users then can analyze the energy cost for each unit of production and the particular production conditions and make informed decisions that may decrease energy costs. When analyzed this way, any energy savings is money that goes directly into the end user's pocket.
The opportunity for system integrators to assist their end user customers in this process is vast. There's no silver bullet, and end users need someone who can help them on this journey. With process control talents in hand, system integrators can partner with an organization that has the power and energy expertise to offer a complete consultative solution to the end user.
If you're in AL, FL, GA, KY, NC, SC or TN and are interested in learning more about what benefits Advantage Industrial Automation can provide you, contact us here.