Advantage Industrial Automation has over 25 years of experience in developing automation solutions for OEMs. Building machines in a world of ever changing products and technologies is a tough business. Advantage helps companies do that every day. We partner with leading manufacturers in the automation industry so that you can rely on us to provide you the best solution for your requirements. Some of our products can be seen HERE.
We are devoted to the advancement of smart manufacturing automation and reliable control technology products including – programmable logic & motion controllers, drives, encoders, human machine interfaces, temperature controllers, network communication, sensors, and more. With our wide range of products and technical expertise, it is possible to configure many applications to maximize value and keep machinery applications on the cutting edge of technology. Our dedicated staff of engineers can help you build it:
Better - Exceeding expectations
Faster – Quick delivery time and response
Safer – Knowledge and compliance of safety regulations to reduce your risk
With Quality – We only provide the top-of-the-line products and services
To Work More Efficiently – Saving you money and time
Competitively – We want you to be the best in your industry
We can extend the life of your existing machines and provide you the flexibility to implement future solutions with confidence. Some of our value-added services include:
Application Assistance
Training
Support
Kitting
Project Coordination
Complete Packages
Start-up Services
We help you stay ahead of your competition!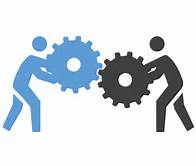 Download our OEM Solutions Brochure HERE.
If you're in AL, FL, GA, KY, NC, SC or TN and are interested in learning more about what benefits Advantage Industrial Automation can provide you, contact us here.