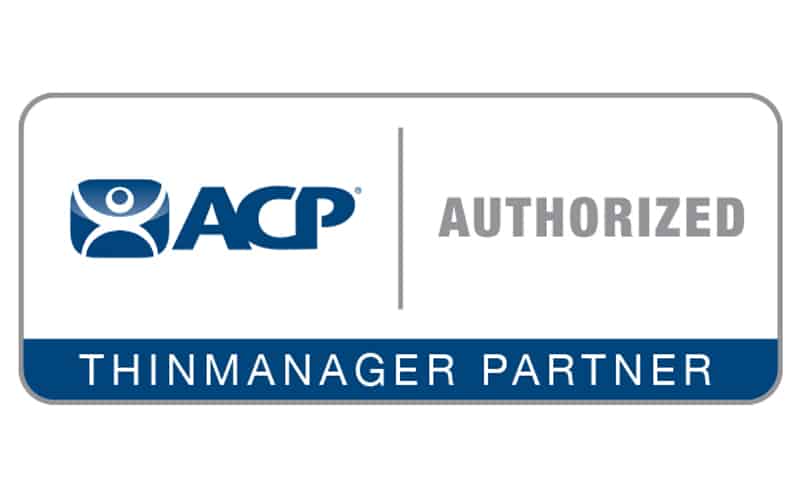 ---
---
Automation Control Products (ACP) started as an integration company in 1999. ACP is a global leader in the automation industry that provides full-feature centralized thin client and terminal server management software. Their unique platform offers trendsetting centralized management solutions for the modern factory by simplifying management of applications and visual resources. When combined with ACP's ThinManager, each client has performance and features unmatched by products from any other company such as:
Thin Client hardware that never becomes obsolete
Automatic configuration of new clients
Redundancy and Failover
Server Load Balancing
Enhanced Security
Proven installations with all HMI and SCADA software
ACP's unlimited licensing options allow larger corporations to standardize with a single management tool throughout their organization. Two of every ten Fortune 100 companies, along with over 1000 other companies in 30 countries, rely on ThinManager and ThinManager-Ready® thin clients for their daily operation.
With their latest release, ACP offers even more features that allow the modern factory to lower energy cost, implement sustainable technology, and deliver enhanced security. This flexible platform can be configured through a variety of innovative options for any terminal server network, without the difficulty of managing multiple network configurations.
Click for more information about ACP.  Click to download ACP's ThinManager brochure.
White Paper:
Comparing Data Center Power Distribution Architectures
If you're in AL, FL, GA, KY, NC, SC or TN and are interested in learning more about what benefits Advantage Industrial Automation can provide you, contact us here.