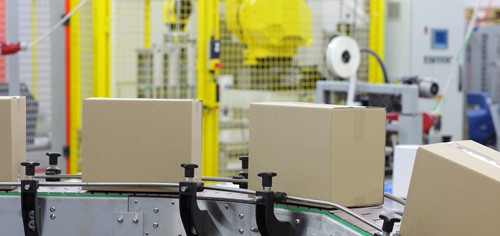 Today's customers that are building, using, and maintaining material handling systems are faced with more challenges and increased customer service level expectations than ever before.  Demands, such as productivity improvement and minimizing downtime, are a given.  However, new challenges have emerged.  A few of these new requirements are regulatory compliance, package level care, safety, reducing energy costs, and less skilled workers available to maintain equipment. Combine this with the growing trend for the majority of users to do more with less and it's tough to meet these new requirements, as well as continue to improve productivity and reduce downtime.
Advantage categorizes the material handling market in three segments:
Parcel and Freight Systems
Airport Baggage Handling Systems
Warehouse and Distribution Center Systems for the Retail Market
Over the last 25 years, we have developed expertise in all three markets through our unparalleled understanding of our customer base.  Each of these segments has similar but specific needs.  Mega trends exist in each market segment that Advantage Industrial Automation can help you meet and improve.  Some of the ways that we are able to assist material handling system users, system integrators, and OEMs are by providing:
Expertise on centralized vs. decentralized automated solutions
Control systems that meet the challenges of today and the needs of tomorrow.
Ethernet network security and availability
Reduced energy costs by utilizing existing equipment that minimizes capital investments
Increased efficiency for your team from where they are with the advantage of mobile devices
Migration towards Predictive Maintenance vs. Preventive Maintenance
Visualization of real time operational information to make intelligent decisions
This is only a small sampling of the solutions, products, and services that provide.  Please contact us so that we can provide custom solutions to fit your specific needs.If you're in AL, FL, GA, KY, NC, SC or TN and are interested in learning more about what benefits Advantage Industrial Automation can provide you, contact us here.