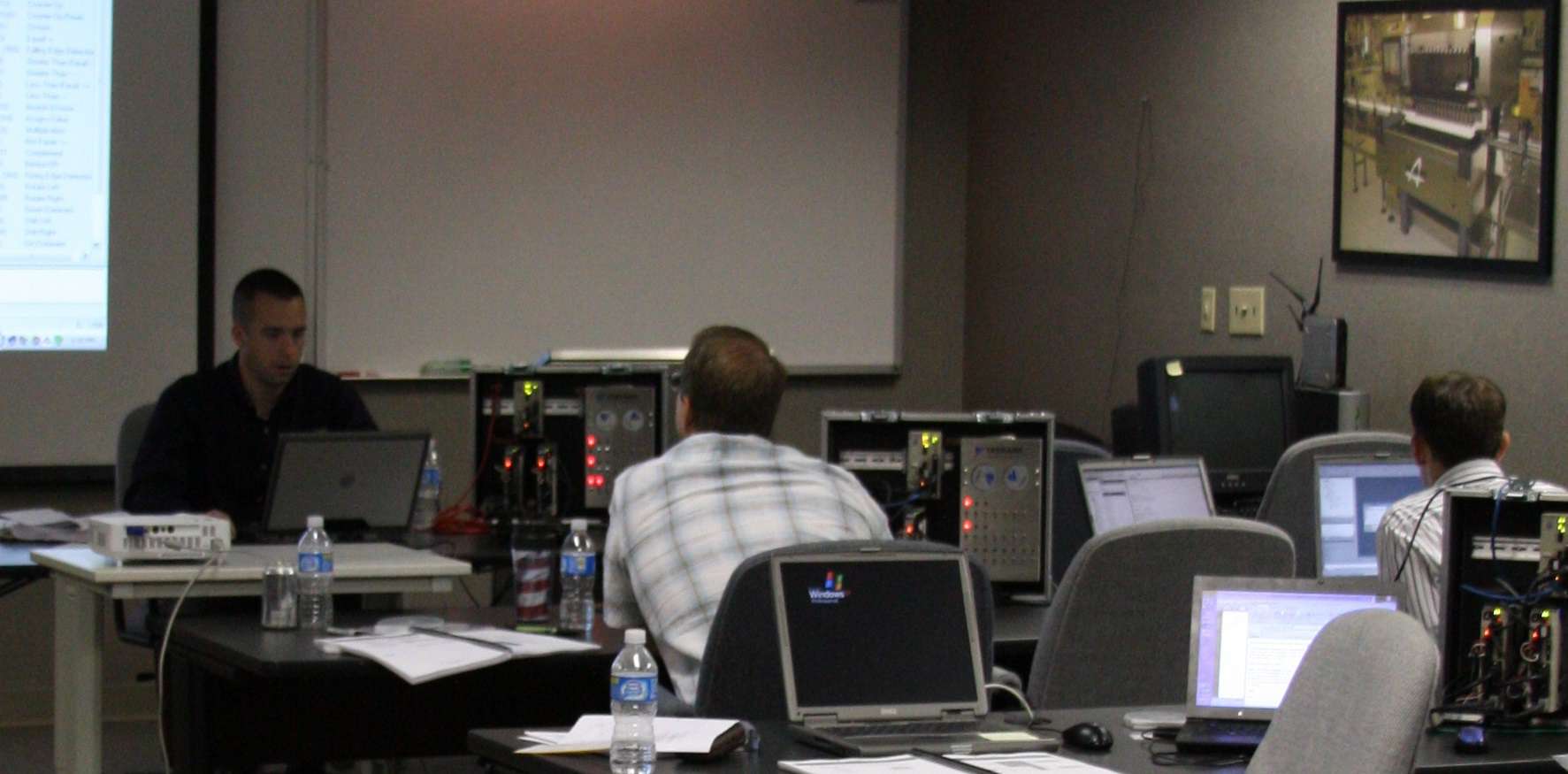 The value you receive when partnering with Advantage does not end at the time of sale. Our highly experienced staff of support and training professionals help to ensure the products and solutions you receive remain efficient and reliable. We combine real world plant floor experience with a strong knowledge of our manufacturers products to support you and your operations.
Click HERE for our training calendar.
These support and training solutions include:
Standard Support 8am – 5pm EST Monday-Friday
We are available to provide support via phone, online, or on-site during regular business hours.  You can call our central number for assistance:  770-447-4474
24/7 Emergency Support During Non-business Hours
Support needs do not always occur during standard business hours.  An Advantage support professional is always on-call and ready to assist you during non-business hours.  Call our main number at  770-447-4474 and follow the prompts for our emergency after-hours support.
GE Digital Technical Support
GE Intelligent Platforms provides support for their products through their GlobalCare program.  If you do not have a GlobalCare contract or your contract has expired, fill out our information request form or call 770-447-4474 for more information.
GE Intelligent Platforms Phone Support: (800-433-2682)  Hours: 8AM – 8PM EST
GE Intelligent Platforms Online Support: www.ge-ip.com/support
Scheduled Training Classes
Advantage provides a full schedule of training classes for many of our hardware and software products including Certified GE Digital Certified Classroom training.
Custom Training Classes
Training classes can be customized to meet your organizations specific needs and can be held in our training facility or at your site.  For more information please fill out our information request form or call us at 770-447-4474.
If you're in AL, GA, KY, NC, SC or TN and are interested in learning more about what benefits Advantage Industrial Automation can provide you, contact us here.